Not so much interrupt as a change of plan. I was gonna release the funky furs, but Deedee has asked for the Pattern Peeks I showed earlier this month, so why not? Here's a reminder of the preview, with a close-up of one page in each pack...you can tell I'm loving these little animated previews eh?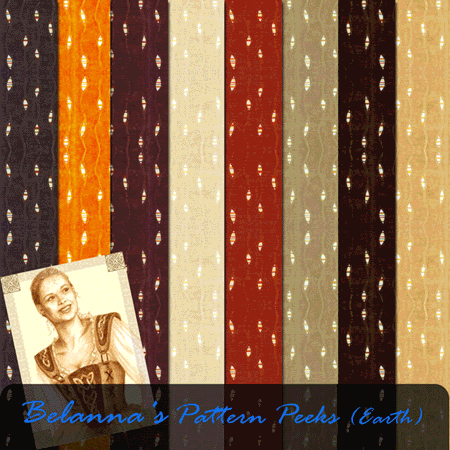 And here are the links:
Belanna's Pattern Peeks (Earth)
Belanna's Pattern Peeks (Rich)
Belanna's Peek-a-Boos (DSO Colour Challenge)
The last was posted already, but thought I'd add it in just in case y'all missed it!