When I started playing with papers a little while ago, this was the first set I actually created...I shared them in a couple of forums but never thought to put them on here duh! Anyway, tidying up my files today and I saw them and thought, why not? You'll either like 'em or you won't.
Anyway, there are nine colour sets so that makes 72 papers in total (I think lol!). The preview is at a lower resolution, but you'll get the idea: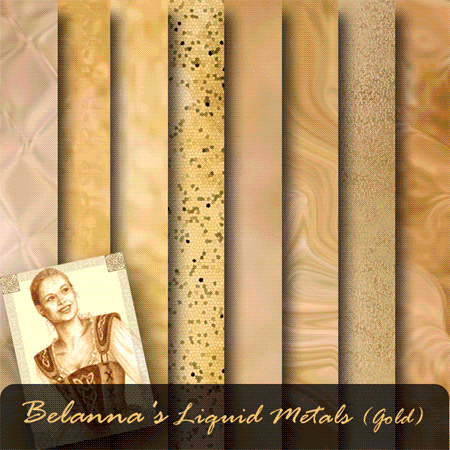 Links to the first three packs:
Belanna's Liquid Metals (Green)
Belanna's Liquid Metals (Blue)
Belanna's Liquid Metals (Pink)
I've yet to zip and upload the rest, but I'll try to get them up in the next day or so. Hope you like them, if so let me know...and if you use any I'd love to see!