Kim's February colour challenge is up at DSO
(check it out here)
, and I absolutely love the colour palette this month - great colours for Valentines without being 'over-the-top-shout-out-loud-reds', if y'know what I mean. Which means I finally had the kick I needed to do something for Valentines, so here's my little effort: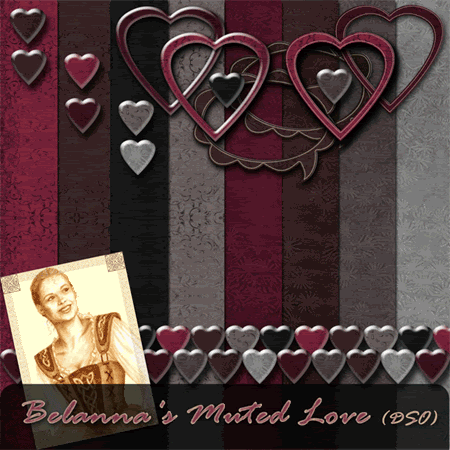 It has 8 papers, 8 frames, 8 little heart brads and a couple of heart borders...so you could say it's my first proper all-in-one mini kit...if you fancy it, you'll find it here:
Belanna's Muted Love
Hope you like it, if you do please let me know! I must admit I'm kinda pleased with it, I may even use it to make some actual Valentine cards for my long-suffering better half!