Yep, besides lace, I must confess to yet another vice, namely...pearls. Sigh! I've always loved them, hankered for them, yearned for them...and now I finally found a way to put my vice to good use lol!
I stumbled on the most incredible stash of pearls for beading and needless to say they found their way into my heart, into my hands and now into my etsy shop (and in the process some of them found their way under my desk...I'll have to go find them later lol!)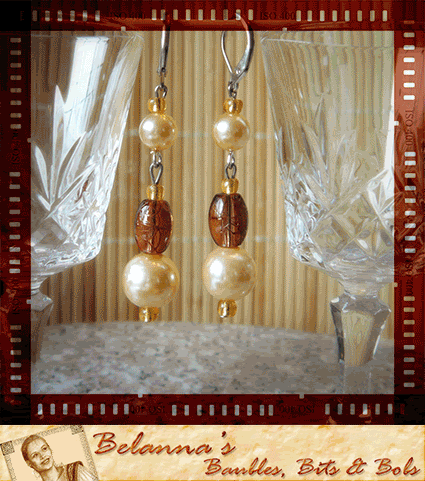 And I am loving etsy so much...I actually went and reactivated a shop I had at CafePress way back in 2005 and never used. It's in a fledgling state, there's only one design there so far...but if you want a quick preview, go here: http://www.cafepress.com/Belanna
Aaargh...I have lots more I wanted to catch up on, but I'm being summoned for dinner (isn't he a darling? I can't believe he puts up with me!) - so I must run...but I'll be back later!!!